Best Tips On How To Budget Hanukkah Spending
With the first snowflakes and the last days of fall, we are all getting into a winter holiday frenzy. Come December, people of different cultures and faiths come together to celebrate the winter holidays in a variety of ways. Some people are getting in line for their Christmas stockings and deer ornaments, while others are busy taking out their menorahs and dreidels, making latkes with applesauce and getting ready for Hanukkah.
And while the kids can enjoy the festive hustle and bustle, us grownups have to worry about everything being perfect. Its holiday season for the children, but adults have to worry about staying within budget and still having a good time.
Well, we have just the solution for you.
1. Plan Your Party Budget With a Hanukkah Party Planner
2. Get Your Hands on a Hanukkah Grocery List
3. Grocery Price Trackers Help Save Money
4. A Handy Gift Ideas Planner is What You Need
1. Plan Your Party Budget With a Hanukkah Party Planner
First and foremost, the best way to save your budget is to plan it and to plan it well beforehand. First, you need to think your Hanukkah party through.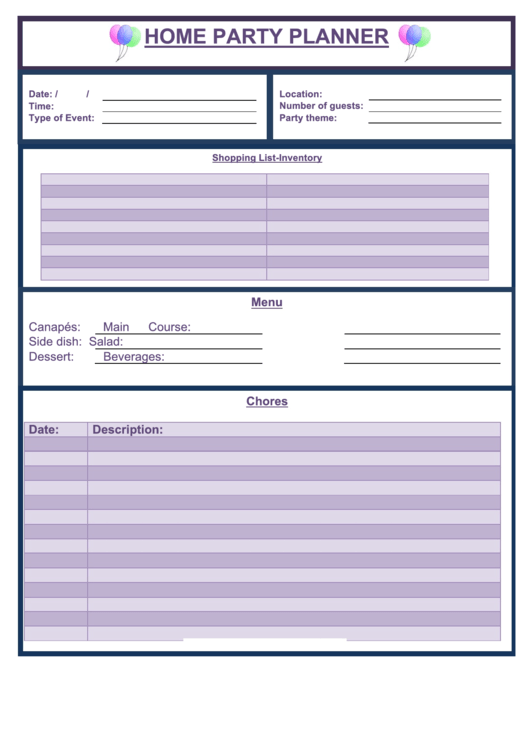 Step One
You need to know well in advance when you are going to have your Hanukkah celebration. Does it fall on a weekend or another day?
Send out invitations stating the time and place. Your party shouldn't be too early or too late so that everyone is available in the evening and still have time to get back home.
Step Two
Consider the type of event, whether it's more like a friends' get-together, family dinner or if your guests can bring over other people - partners or kids. This will help you to get an estimate of exactly how much food and alcohol you need for your Hanukkah table, what kind of entertainment you need to prepare and how much it will cost.
Step Three
Figure out the number or guests beforehand. Is the party going to be a small one or a big one? Are plus ones allowed? Always plan for extra people - it is better to have leftover challah and loukoumades the morning after than to run out of everything mid-party.
Step Four
Split the chores! Ask one family member to help with the invitations, someone else to figure out the decorations and another one to take care of the grocery shopping.
Step Five
Even though a Hanukkah party menu is pretty obvious, it still is better to plan that in advance.
2. Get Your Hands on a Hanukkah Grocery List
Your next step is putting together a Hanukkah menu. A readymade grocery list will help you plan your budget and not forget anything important.
You may have some idea of what kind of menu you are going to have, but you will definitely want to hit the three milestones of any Hanukkah dinner: latkes, loukoumades and challahs. For all that, you will need the basics like flour, sugar, milk, eggs and veggies. Make sure everything is kosher! Find a specialized local store for your Hanukkah needs.
Don't forget about the decorations! A menorah, candles, oil bulbs, drip cups and Hanukkah gelt should all be on your shopping list.
3. Grocery Price Trackers Help Save Money
Another step on your way to staying within budget is a grocery price tracker. Print out a template - or several for other people involved in preparations - and you're good to go.
It's really helpful to have a price tracker to keep in your wallet whenever you go to a store. The spreadsheet should have columns for the prices, items, brands and stores of the things you plan on buying. You should be able to compare and choose the best option before buying. Do a bit of research beforehand and drop by the stores to shop as quickly and effectively as possible.
4. A Handy Gift Ideas Planner is What You Need
Make a list of presents for all members of your family. A small and unexpected souvenir to an uncle or cousin is a sweet and heartwarming gesture.
List your priorities - prioritization is your wallet's best friend. Make a list of people whose gifts you definitely want to splurge on. Start the list well before the Hanukkah party and write down ideas throughout the year. Don't forget to write down the prices - later you can compare the results and choose the best gift for your nearest and dearest.