Free Valentine's Day Cards And Printable Invitations To Share And Print
Valentine's Day cards are great for making people around you smile this holiday season - the holiday doesn't have to only be about celebrating it with your partner or a spouse. February 14th can also become a great opportunity to remind your friends, colleagues and family that you care – sometimes it takes a small thing to make somebody's day!
A simple gesture like a well-thought-out greeting card will definitely be appreciated by anyone. The best part is that you don't need to spend your searching the appropriate card at the gift shop – you can get your awesome Valentine's Day cards right here, it's easy and free!
Check out our links below and find the perfect card for each and every person in your life - just check out the links below and you're are all set to start.
A classic and truly everlasting theme for Valentine card ideas – the good old heart shape! Choose from a huge variety of our heart-themed Valentines cards to give to your loved ones. Check out the link above (try not to get lost in the world of hearts!) and print out your favorites within seconds. Big classy postcards or cute tiny tags – we've got it all!
Let your loved ones feel extra special this year with this printable Valentines card set made up of three cute templates. They are going to work perfectly as gift labels or stickers for your presents. Make sure to print out enough so that your every gift gets its' own special extra touch.
An awesome and classy-looking set – share your feelings and show your loved ones how much you care with these beautiful cards. Let them know all about your feelings – our Valentine card ideas will suit everyone's image of a perfect postcard for this holiday.
These are going to be a great choice for your significant other, a family member or a friend – just click on the link and print out as many cards as you like!
Cupid is definitely one of the most recognizable symbols of love - Valentine's Day just wouldn't be complete without his presence. Don't let his innocence fool you – the myths say that if he shoots you with his arrow, you are meant to fall deeply in love. The Cupid on our Victorian-themed printable Valentines is sure going to make you fall in love - with our postcards! – check out the link and see for yourself.
These classic and chic-looking cards can definitely be an awesome choice for someone who prefers a more traditional and classy style to the modern flashy designs.
Roses, irises, peonies and tulips – all the flowers you can imagine are blooming right here on our Valentine's Day cards. Flowers help us express our feelings when we fall short of the right words – they speak a language that everyone understands.
Fill the hearts of your loved ones with joy and happiness with our collection of floral postcards – available for download via the link above.
Our teachers do so much for us and they definitely deserve a little something to make them smile this holiday. Check out our collection of cards to give to your teacher this Valentine's Day.
Who said that Valentine's should only be sent to the significant others and partners? It's not that easy to find great Valentine card ideas that carry the right message of gratefulness and appreciation but we've got that covered!
Crushes come and go, but your friends are always there to support you – and this Valentine's Day can become a great opportunity to show your friends that you care.
A Valentine's card for a friend is an awesome little reminder about your warm feelings towards them. Check out the links and don't forget to print enough so all of your friends get a little special something this festive season!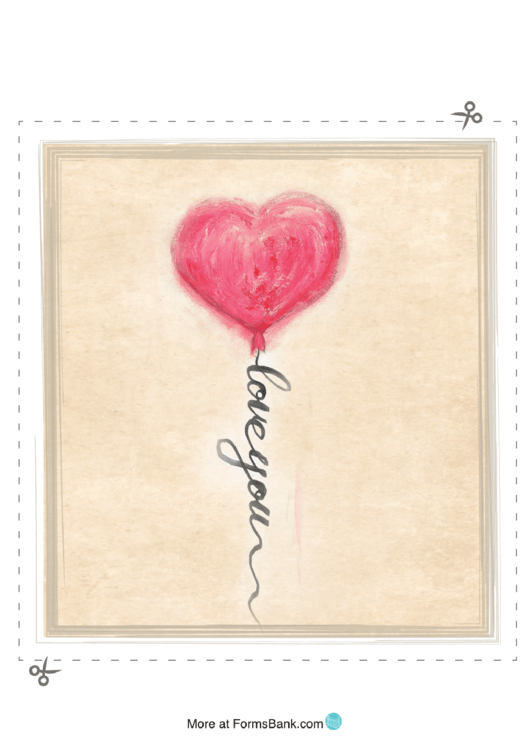 This watercolor-style Valentine's day card features unique artwork and is perfect for invitations and personalized letters. Print the card out on sturdy cardstock and decorate with lace of a ribbon before sending.
These printable tags are perfect to make love coupons for a Valentine's day gift or anniversary surprise! Love coupons are a great way to add a little spark and romance to any relationship. All it takes is a little creativity - get your hands on a blank coupon set and start creating.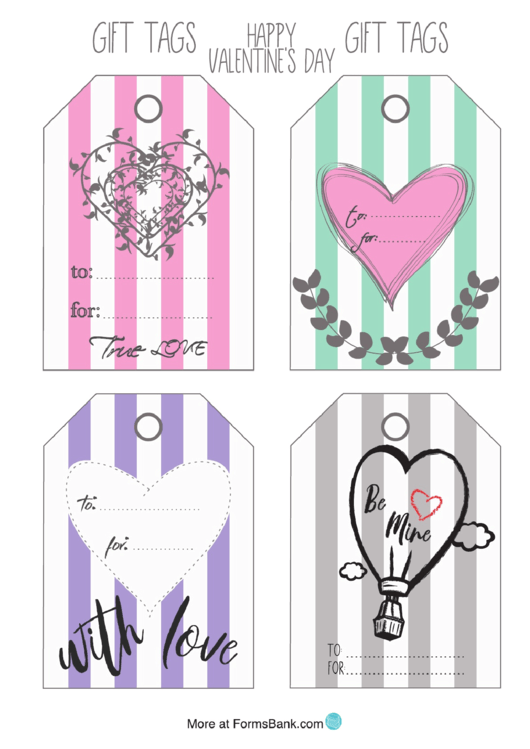 Personalize your gifts and show your Valentines a little extra love with personalized printed tags, available in pink, green, lilac and gray. The chic design and pastel colors are guaranteed to bring a bit of extra style to your gift packaging.